Online Services for your Business
Interested in paying your employees by direct deposit or paying vendors electronically?  It's easy to setup payments for your vendors or process payroll for your employees.  You can set up multiple users, controlling access and authority for each individual user.  Save on printing costs, postage, and most importantly - time!
ACH Credits
Upload payroll. 
Make direct deposits to the accounts of your employees. 
Payments can be sent to individuals or businesses.  
ACH Receipts
Electronically collect payments from customer accounts at other financial institutions.
Perfect for rent payments, donations, memberships and corporate payments.  
Too far away to bank in person or too busy to make it in?  We've got you covered.  With remote deposit capture, you can make deposits from your office without having to make time to run to the bank.  No more worries about checks getting lost in the mail.  Deposit checks directly into your account with a scanner or smart device.  
Features:
Improve cash flow by electronically depositing checks.  
Consolidate funds from remote locations into one bank.  
Make deposits anytime.  
Save time by preparing deposits electronically.  
Reduce risk of check fraud.  
Electronic deposits can reduce trips to the bank.  
Remote deposit features multiple layers of security.  
Wanting to enhance your online revenue stream or increase donations?  From payments to donations, this option is simple for your customers to pay online.  Payments go directly into your account, and a convenient online dashboard provides reports to track your activity.  
Features: 
Customers can make payments with a couple clicks of a mouse. 
More secure than traditional mailed payments. 
Customers can view their own online payment history. 
The days of writing checks and waiting for them to arrive and clear is over!  Business Bill Pay gives you the power to pay one-time and recurring bills right from your online banking account.  Business Bill Pay service is free for all First National Bank customers.  
Features:
Pay your bills anytime
Have funds credited faster
Secure and convenient

Make one-time and recurring payments
Schedule payments in advance
View payment history
Free eStatements are a convenient, safe, and secure way to receive your account statements. They are faster and more secure than paper statements.  Plus, it's one less paper file in your office.

Features: 
Easily accessible through Online Banking

Include the same information as mailed statements
You choose when you want to view or print your statement
View your statements sooner than if they were mailed to you
More secure than statements sent through the mail
Eliminate unwanted mail and paper
Environmentally friendly
Manage and grow your small business with Autobooks
A new way to accept payments and send invoices through digital banking. Autobooks creates invoices, accepts payments and pays bills automatically.
Perfect for Your Business if: 
You need to track invoices and expenses.
You are looking for an accounting solution.
You need to manage and pay bills.

Accept Electronic Payments
Enroll in debit, credit, ACH, eCheck, and lockbox payments to make it easier for your customers to pay. Not only does your small business gain a trusted, secure way to accept a wide variety of electronic payments, Autobooks offers competitive processing rates, too.
Create Invoices
Automate your invoicing process and speed up cash flow with Autobook's easy-to-use capabilities. At the click of a button you can access your customer and product information and send invoices electronically. With settings for recurring invoices, reminders and late fees, Autobooks ensures you're always on top of invoicing.
Automate Accounting
Autobooks directly connects with your business banking accounts to streamline accounting processes. You'll save time with the elimination of batch transaction downloads and matching, and always have a handle on your financial health with real-time reporting.
Manage Cash Flow
Autobooks consolidates all your incoming and outgoing money through a single portal, improving your ability to manage your cash flow and enhance your forecasting capabilities. You can also assign employee entitlements and approval settings to balance the workload amongst your team.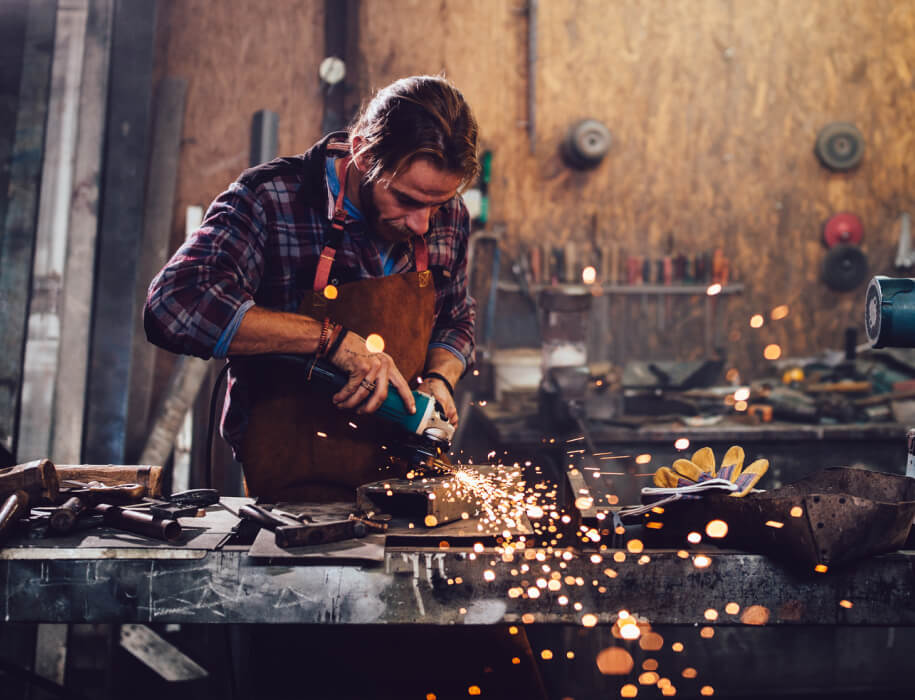 A loan can give your business a competitive advantage.
At The First National Bank, we know your business is good for our community.